Thomas Doherty talked with Virginia Prescott from New Hampshire Public Radio's Word Of Mouth as part of their "Next Green Thing" series about helping couples resolve their environmental disagreements.
See article and interview below as published originally HERE.
[fusion_builder_container hundred_percent="yes" overflow="visible"][fusion_builder_row][fusion_builder_column type="1_1″ background_position="left top" background_color="" border_size="" border_color="" border_style="solid" spacing="yes" background_image="" background_repeat="no-repeat" padding="" margin_top="0px" margin_bottom="0px" class="" id="" animation_type="" animation_speed="0.3″ animation_direction="left" hide_on_mobile="no" center_content="no" min_height="none"]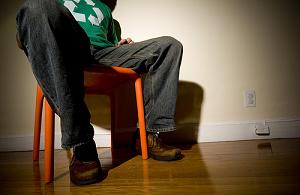 It used to be that couples fought about who cooks dinner and taking out the trash. With a rise in environmental awareness, add eco-disputes to the list of grievances. Therapists around the country are reporting rises in domestic spats over everything from recycling to longer showers. For a closer look we're calling Dr. Thomas Doherty, a clinical psychologist in Portland, Oregon who's been helping couples resolve their environmental disagreements. And he joins us as part of our Next Green Thing series.
The New York Times: Therapists Report Increase in Green Disputes
(Photo by shoothead via Flickr/CreativeCommons)
LISTEN
[/fusion_builder_column][fusion_builder_column type="1_1″ background_position="left top" background_color="" border_size="" border_color="" border_style="solid" spacing="yes" background_image="" background_repeat="no-repeat" padding="" margin_top="0px" margin_bottom="0px" class="" id="" animation_type="" animation_speed="0.3″ animation_direction="left" hide_on_mobile="no" center_content="no" min_height="none"][audio: https://selfsustain.com/images/stories/audio/NHPRGreenCounselors20100203.mp3][/fusion_builder_column][/fusion_builder_row][/fusion_builder_container]