Some details about me: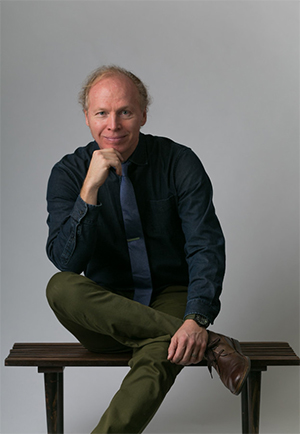 Credentials: Doctorate of Psychology, Psy.D., Oregon Licensed Psychologist
Years of Experience: 28 years of working with people and groups, 16 years as a Licensed Psychologist
Client Feedback: See testimonials from my past clients
Hometown: Buffalo, New York
Ancestry: Irish through my father and Polish through my mother
Education: Columbia University in New York for my undergrad and Antioch New England Graduate School for my doctorate
Family: I live with my 13-year-old daughter in NE Portland.
Awards & Honors: Fellow, American Psychological Association; National Register of Health Service Psychologists; Public Education Award Winner: Oregon Psychological Association
Videos: You can find several videos of me speaking about my work
Recent Publications:
An Introduction to Outdoor Therapies in N. J. Harper & W. W. Dobud (2020)(Eds.). Outdoor Therapies: An Introduction to Practices, Possibilities, and Critical Perspectives.
Chapter: Individual impacts and resilience. In Clayton & Manning (2018)(Eds.). Psychology and Climate Change.
Theoretical and Empirical Foundations for Ecotherapy. In M. Jordan & J. Hinds (2016) (Eds.). Ecotherapy: Theory, Research & Practice.
Mental Health Impacts. In J. Patz & B. S. Levy (2015). (Eds.) Climate Change and Public Health.
A brief bio: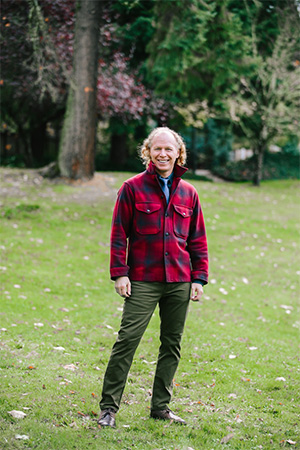 About: Dr. Thomas J. Doherty is a psychologist from Portland, Oregon who specializes in applying an environmental perspective to mental health and well-being. Thomas provides individual and couples therapy and coaching through his business Sustainable Self, and also consults about climate change, health and performance to groups and organizations.
Therapy Approach: Thomas Doherty's approach to therapy, counseling and coaching with individuals is highly interactive and positively-focused. He integrates techniques that have been demonstrated to be effective into a unique plan for each client. A collaborative relationship with clear feedback is at the core of the work. See client testimonials.
Research and Teaching: Thomas Doherty is a fellow of the American Psychological Association and Past President of the Society for Environmental, Population and Conservation Psychology. He has multiple publications and professional presentations on nature, mental health and well-being; his paper on the psychological impacts of global climate change has been cited nearly 500 times. Thomas Doherty was an adjunct professor at the Lewis & Clark Graduate School of Education and Counseling in Portland, where he founded one of the first environmentally-focused certificate programs for mental health counselors and therapists. Thomas was the founding editor of the peer-reviewed interdisciplinary academic journal Ecopsychology.
Presentations and Workshops: Thomas Doherty has provided workshops and trainings for the Technology Association of Oregon, US National Park Service, the New Zealand Department of Conservation, the American Psychological Association, the Association of Zoos and Aquariums and the Oregon and California Departments of Health.
Background: Thomas is originally from Buffalo, New York and received his BA from Columbia University and Psy.D. in Psychology from Antioch New England Graduate School. In addition to his psychology training, Thomas draws on his leadership experience and early career adventures as a wilderness therapy and professional whitewater rafting guide, and as an environmental advocate for Greenpeace. Thomas lost his wife to breast cancer in 2017. He lives in Portland with his daughter.
Read about Thomas Doherty's activities on his Personal Sustainability blog