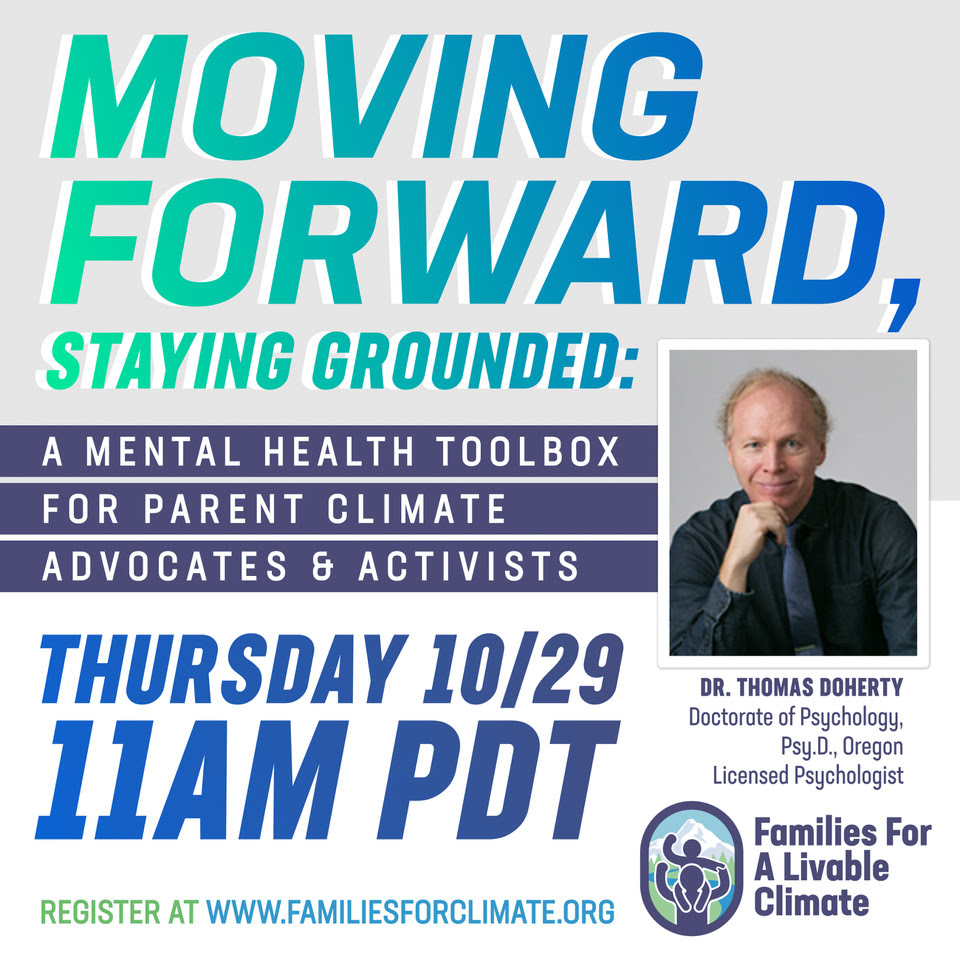 A highlight this fall was my webinar for the Families for a Livable Climate group. This Portland-based group brings parents and youth together to take action for climate justice in ways that are accessible, inclusive, informative and inspiring. We had a great discussion. My outline included:
Ground Rules for Environmental Talks
A Primer on "Environmental Identity"
Connecting with Nature and The Outdoors Across the Life Span
Overview of my Research on the Mental Health Impacts of Climate Change
Tools for Parenting, Coping, Resilience and Whole Family Growth
Ways Families Can be Part of the Solution for Climate Change
Questions, Brainstorming and Motivation
—Thomas Doherty, Psy. D.
Moving Forward, Staying Grounded: A Mental Health Toolbox for Climate-Concerned Parents & Activists
Families for a Livable Climate was honored to host Dr. Thomas Doherty last month for this webinar, and we are now making the recording available to those who weren't able to attend.

Watch on YouTube or below: