Health Benefits of Nearby Nature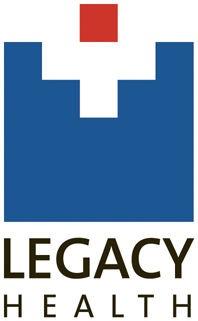 Dr. Roger Ulrich and Dr. Geoffrey Donovan present on the relationship between trees, gardens, nature and  public health: Trees and well-designed nature settings are part of our public health infrastructure!
Sponsored by: Friends of Trees, J. Frank Schmidt Family Charitable Foundation, Lewis & Clark Graduate School of Counseling, Legacy Health, PSU Institute for Sustainable Solutions, TKF Foundation and ZGF Architects LLP.
DATE: Thursday, September 12, 2013
TIME: Doors open at 6 pm for registration, networking, educational displays and refreshments.
Presentation 7 pm – 9 pm.
LOCATION : Portland State University
Hoffmann Hall [fusion_builder_container hundred_percent="yes" overflow="visible"][fusion_builder_row][fusion_builder_column type="1_1″ background_position="left top" background_color="" border_size="" border_color="" border_style="solid" spacing="yes" background_image="" background_repeat="no-repeat" padding="" margin_top="0px" margin_bottom="0px" class="" id="" animation_type="" animation_speed="0.3″ animation_direction="left" hide_on_mobile="no" center_content="no" min_height="none"][GOOGLE MAP]
1833 SW 11th Avenue
Portland, OR 97201
COST: $10 for early registration until Sept 5, 5 pm.
NO REFUNDS FOR CANCELLATIONS.
$15 day of event. Cash or check accepted at the door. Sorry, no debit/credit.
Event Details:
Speakers:
Roger S. Ulrich, Ph.D. – Nature heals the human body.
Geoffrey Donovan, Ph.D. – Trees don't make our cities livable, they make them survivable.
Presenting the evidence base for health benefits of nature in our neighborhoods.
Dr. Ulrich is Professor of Architecture at the Center for Healthcare Building Research at Chalmers University of Technology in Sweden, and is adjunct professor of architecture at Aalborg University in Denmark. He is the most frequently cited researcher internationally in evidence-based healthcare design.  Among other achievements, his research was the first to document scientifically the stress-reducing and health-related benefits for hospital patients of viewing nature.
Geoffrey Donovan, Ph.D. will present results from two recent studies examining the relationship between trees and public health. Humans need green space and trees to survive.
Dr. Donovan is a Research Forester with the USDA Forest Service and has quantified a wide range of urban-tree benefits. These have ranged from intuitive benefits— for example, reduced summertime cooling costs—to less intuitive benefits such as crime reduction. More recently, he has focused on the relationship between trees and public health. He found that mothers with trees around their homes are less likely to have underweight babies, and when trees are killed by an invasive pest, more people die from cardiovascular and lower-respiratory disease. He has a number of ongoing projects including a collaboration with the women's health initiative.
Partners:
Friends of Trees: Scott Fogarty
Legacy Health Therapeutic Gardens: Teresia Hazen
Lewis & Clark Graduate School Ecopsychology in Counseling Program: Thomas Doherty
Institute for Sustainable Solutions: Christina Williams
TKF Foundation: Mary Wyatt
ZGF Architects LLP: Karl Sonnenberg
J. Frank Schmidt Family Charitable Foundation: Nancy Buley
[/fusion_builder_column][/fusion_builder_row][/fusion_builder_container]