In Honor of Earth Day, a guest post from my colleague Darrin Gunkel

—Thomas Doherty
[fusion_builder_container hundred_percent="yes" overflow="visible"][fusion_builder_row][fusion_builder_column type="1_1″ background_position="left top" background_color="" border_size="" border_color="" border_style="solid" spacing="yes" background_image="" background_repeat="no-repeat" padding="" margin_top="0px" margin_bottom="0px" class="" id="" animation_type="" animation_speed="0.3″ animation_direction="left" hide_on_mobile="no" center_content="no" min_height="none"]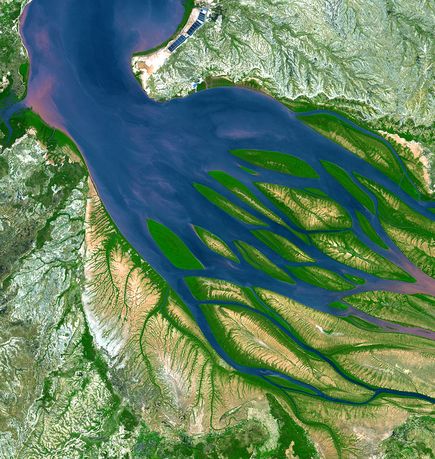 Let's wish everyone a Happy Earth Day, but carefully around environmentalists of a certain ilk. You may know the type: "Every day is Earth Day!" they'll say, kind of like my grandmother chiding me for complaining one Father's Day that there was no Children's Day. It's an interesting point: we could debate long and richly the pros of raising consciousness with special events vs. the cons of sending that consciousness to live on the Reservation of Ideas that those events sometimes turn out to be. Maybe every day should be Grandmother's Day.
Regardless of how many Earth Days you believe there should be each year, it's a good thing that there's some sort of recognition in the broader world of a mantra at its heart: Be Here Now. Earth Day encourages us to look around and see what needs doing, opening a space to think about how we do what we do today, as opposed to the constant future tense, the unending checklist of what needs doing, in our busy, busy society. Living intentionally. Living simply. Making living intentionally simple. Simpler. Remembering what's happening on the ground, the earth with a little "e" we walk every day. But even a friendly doctrine like "Being Here Now" can take on ominous overtones in the light of the Immediacy Culture cultivated by our gadgetry and attitudes. Take all those phones and apps helping us get life done. They plunge us deeply into the moment, so deeply that the Here and Now is shrinking at an alarming rate.
Instead of just looking around to see what needs doing, we can amplify our sight with electronics, putting the Here of the whole world into the palm of a hand, unearthing countless tasks to take care of. We define ourselves by what we do, and so what we're doing at the moment defines Now. The more we take on, the shorter Now becomes. Brilliantly efficient, which is important in our world where so much needs to happen. But maybe it's time we pause to question that efficiency. An app is efficient largely because it saves labor, the collection of steps required to reach a goal. Things are sped up at the expense of the benefits of slowing down. Can you simplify and at the same time go faster? Can inherently complex systems make life easier? Or do they bury the distracting noise of complex, industrial culture and obfuscating tendencies of marketing-driven consumer capitalism under a veneer of ease? And what are ease, convenience, and efficiency really all about? The faster we live the faster we can consume, and so we can consume more. And so back to Earth Day.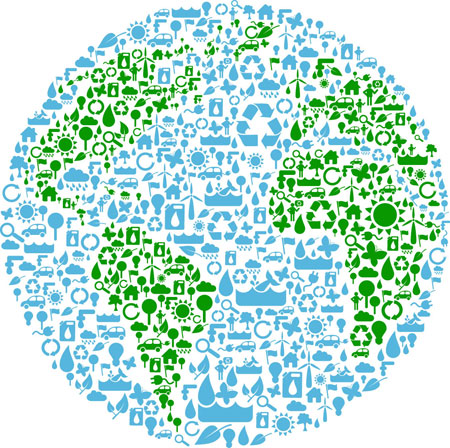 Myself, I've always been a bigger fan of Buy Nothing Day. (If you're not familiar with it, Buy Nothing Day comes in the month of November, the day after Thanksgiving, and is an alternative to the shopping seizure known as Black Friday.) A few years ago I interviewed a business owner who gives his employees Buy Nothing Day off. He suggested they stay at home by the fire. Or go on a walk. Or several other slow, thoughtful activities, that implied that the moment could be something longer than a moment. Maybe instead of one Earth Day or many, we need a longer unit: Earth Year. Actually, given the extent of what's happening to our world and the depth of change in our collective Self necessary to correct it, Earth Century might be a better idea. Suspicions about Earth Day dwell in the tension of a ticking clock. We've got a lot to do, and little time to do it in, if we want to save the planet. On too many levels, we live in a world where "This needs to be done yesterday!" Maybe we could relax a little if our sense of now were different.
There are already plenty of counter culture rumblings around rethinking our ideas of time. One place, quite apropos of Earth Day, with its implications about perspective, is the Long Now Foundation, "established in 01996 to creatively foster long-term thinking and responsibility…" (Their words, my emphasis.) The organization's best known project, the 10,000 Year Clock, manifests that long-term thinking the way Earth Day manifests environmentalism (here's what Michael Chabon has to say about it.) The capitalist society that drives the need for Earth Day in the first place regularly employs numbers beyond the normal human ability to truly comprehend. Count 100 seconds. It takes almost two minutes, not overwhelming. Now count 16,500 seconds, the number where the Dow Jones hovers lately. It'll take you four and a half hours. Try to count out the national debt and you'll be at it for 555,881 years. Since we deal in numbers like that constantly, it's odd that only geologists and archeologists account for years beyond the scale of 1,000 (sixteen and two thirds minutes). One of the grander capacities of the human mind is the ability to play with such abstracts. Why can't math that works for the economy be put to work for something that will hopefully outlive that economy, namely us? Earth Day begs us to start thinking the Long Now. Time maybe to leave quibbling over mere days to our past.

[/fusion_builder_column][fusion_builder_column type="1_1″ background_position="left top" background_color="" border_size="" border_color="" border_style="solid" spacing="yes" background_image="" background_repeat="no-repeat" padding="" margin_top="0px" margin_bottom="0px" class="" id="" animation_type="" animation_speed="0.3″ animation_direction="left" hide_on_mobile="no" center_content="no" min_height="none"]
I believe my job as writer and editor is to make sure words don't get in the way of communication.
Experience includes contracting for Gale/Cengage, freelancing for various SEOs, covering City Hall for Seattle's NPR affiliate, KUOW, and producing stories for Washington News Service, a radio news agency reporting on environmental and social issues.
My B.A. is in Comparative History of Ideas, from the University of Washington. Reading about, photographing and climbing mountains in the Pacific Northwest takes up many of my weekends. I own a Westfalia and have traveled in it to the Arctic Circle and Tropic of Cancer with my wife, Karin and our pug, Lola.[/fusion_builder_column][/fusion_builder_row][/fusion_builder_container]