presents…

Identity, Coping And Thriving In An Ecological Age
at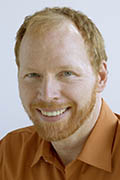 In this exclusive and timely weekend workshop and film premiere, Dr. Thomas Doherty, a specialist in the psychology of human-nature relationship and environmental issues, will lead participants in a journey of personal discovery and restoration within the beautiful Sundance Resort and the Wasatch Range.
Dr. Doherty—called by The New York Times "the most prominent American advocate of a growing discipline of ecopsychology" — will weave insights from neuroscience, environmental psychology, and mind-body health to create a model of personal sustainability.
Participants are invited to the Sundance premiere of "Play Again" an award-winning documentary by Meg Merrill and Tonje Hessen Schei.
FRIDAY SEPTEMBER 3
7:30 PM: The Promise of Ecopsychology
This 90-minute talk will discuss the psychology of environmental issues and human-nature relationships, with a focus on how people develop their beliefs and behaviors regarding the natural environment and ways to cope with stressful events like the current Gulf oil spill.

SATURDAY SEPTEMBER 4
9:00 AM: Nature-Based Stress Reduction
This 2-hour workshop will provide hands-on experience of stress management techniques and mindfulness meditation in natural settings, with a focus on developing motivation and peace of mind regarding the current environmental crisis. The workshop will include an indoor orientation and non-strenuous outdoor activities.
1:00 PM: Positive Psychology and the Environment
In this 2-hour outdoor workshop participants will nurture themselves and celebrate their connections to nature. Dr. Doherty will highlight topics such as the positive and inspiring emotions and experiences people experience in beautiful natural settings, the history of peoples' sense of place, and the possibility of an expanded "ecological self."
8:00 PM: Sundance Premiere of "Play Again" with commentary by the film's producer, Meg Merrill

SUNDAY SEPTEMBER 5
11:00 AM: Grounded Action
This 90 Minute workshop is the capstone to our weekend. Participants will identify useful personal sustainability practices, and goals and strategies for effective environmental engagement that make sense in the context of their lives.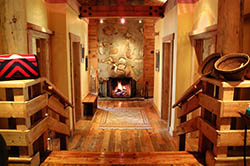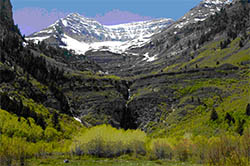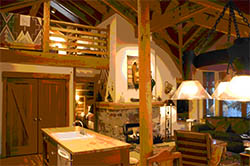 TO ENROLL:
$250 per person
Students: $100.
for all weekend activities and film premiere.

Sundance Resort will provide a special
discounted room rate for the weekend.
Call 1-801-223-4006 and ask for Mara Gabis
to book your reservation.

About Sundance Resort: Nestled at the base of Utah's 12,000-foot Mt. Timpanogos, Sundance is a 6,000-acre community destination resort, dedicated to maintaining the balance of art, nature and community. Created by Robert Redford, Sundance is a haven for discovery and inspiration that offers diverse mountain recreation experiences year round. Only an hour's drive from Salt Lake City and 45 minutes from Park City, Sundance is the resort you've dreamed about. Sundance features 95 rustically elegant mountain cottages and 10 mountain homes that echo the simplicity of the natural setting. Award-winning dining, a Native American-inspired spa, horseback riding, mountain biking and hiking and an Art Shack that features classes in painting, pottery and jewelry making make Sundance the perfect mountain getaway.
To visit the Sundance website, CLICK HERE