NEW FOR SUMMER OF 2011
What: Conservation Psychology Institute (CPI) Program
When: July 25-29, 2011
Where: Antioch University New England, Keene, NH
[fusion_builder_container hundred_percent="yes" overflow="visible"][fusion_builder_row][fusion_builder_column type="1_1″ background_position="left top" background_color="" border_size="" border_color="" border_style="solid" spacing="yes" background_image="" background_repeat="no-repeat" padding="" margin_top="0px" margin_bottom="0px" class="" id="" animation_type="" animation_speed="0.3″ animation_direction="left" hide_on_mobile="no" center_content="no" min_height="none"]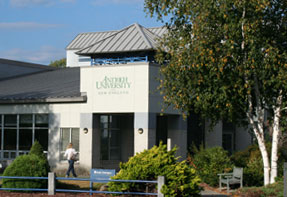 This week long summer intensive program brings together scholars, students, professionals and a gifted psychology and organizational development faculty to explore how the tools of psychology can be used in a wide range of effective conservation and sustainability practices. Participants will gain a better understanding of the complex social, emotional, cognitive, behavioral and experiential dynamics inherent to conservation issues and effective strategies for sustainability leadership.
Topics to be covered include the determinants of diverse environmental worldviews and behaviors; ways to understand and work with emotional responses to environmental issues; and design of effective educational, behavior change and organizational leadership initiatives. Students will be guided to applying psychological perspectives to work in contexts such as conservation biology; environmental education programs; zoos, aquariums and museums; climate change mitigation or adaptation programs; resource management and land use planning; municipal sustainability programs; green business and organizations; and in private and public sphere environmental advocacy.
The course includes small group learning, individual mentoring, real-world case studies and field experiences.
Who would benefit from this program?
Educators, researchers and students in various disciplines interested in conservation psychology.
Conservation or sustainability professionals in the Northeastern U.S. and beyond, including those in federal, state or local government agencies and nonprofit organizations.
Environmental and sustainability advocates.
Individuals from other green organizations and businesses interested in learning about conservation psychology principles.
CPI Faculty
Carol Saunders – Antioch University New England
Wesley Schultz – California State University, San Marcos
Thomas Doherty – Lewis & Clark Graduate School of Education & Counseling
Abigail Abrash Walton – Antioch University New England
Housing
Learning Topics and Competencies
Faculty
Registration Form
For more information contact: Conservation Psychology Summer Institute, Antioch University New England, 603.283.2122 or email [email protected].[/fusion_builder_column][/fusion_builder_row][/fusion_builder_container]