[fusion_builder_container hundred_percent="yes" overflow="visible"][fusion_builder_row][fusion_builder_column type="1_1″ background_position="left top" background_color="" border_size="" border_color="" border_style="solid" spacing="yes" background_image="" background_repeat="no-repeat" padding="" margin_top="0px" margin_bottom="0px" class="" id="" animation_type="" animation_speed="0.3″ animation_direction="left" hide_on_mobile="no" center_content="no" min_height="none"]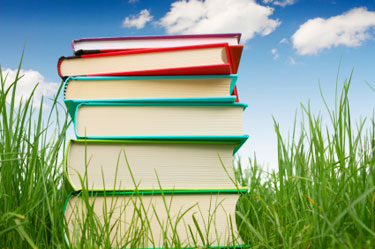 Personal Sustainability is making sustainability real in your life — how you take care of your body and mind, your emotions, your relationships, your career, and your lifestyle — with a goal of optimal health for yourself and the planet.
At Sustainable Self, we make a sustainability a cornerstone of our work with every client. Think about how you or someone you care about would benefit from effective, sustainability-focused coaching or counseling. Scroll down for a Fall 2008 Reading List of new or recent titles that I recommend. Although they come from different directions, all speak to the idea of personal sustainability. Download a .pdf of the reading list here

.
Enjoy! — Thomas Joseph Doherty, Psy.D.
Recent News at Sustainable Self: Thomas presented talks on "self care and savvy for sustainability change agents" to two local groups recently: the Portland Master Recyclers and the Eugene Climate Masters Program. Thomas joined speakers from Europe and Asia to to discuss the therapeutic value of forests at the 1st International Symposium on Forest Therapy in Seoul, Korea in October. Thomas also presented a lunchtime workshop on "Discussing Sustainability in the Workplace" for employees of Cascade Energy.

New readings in personal sustainability — Fall 2008

Wake up and smell the planet: The non-pompous, non-preachy Grist guide to greening your day
Edited by Brangien Davis with Katherine Wroth / Skipstone
* I have long followed the folks @ Grist.org–in particular their "Ask Umbra" on-line advice column. This is the accessible, humorous, go-to guide for adding sustainability to your day.
The Power of Sustainable Thinking: How to Create a Positive Future for the Climate, the Planet, Your Organization and Your Life
Bob Doppelt / Earth Scan Publishing
* Bob describes many of the psychology principles I use in my work with individuals and organizations-in particular stages of behavior change and ways to motivate others to think and act sustainably.
Sex Sleep Eat Drink Dream: A Day in the Life of Your Body
Jennifer Ackerman / Houghton Mifflin Company
* A delightful exploration of the human body through a typical day explaining the mechanisms of waking, hunger, desire, productivity, sleep, and dreams. We are reminded of a key insight of personal sustainability: Your body is an ecosystem
The Transition Handbook: From Oil Dependency to Local Resilience
Rob Hopkins / Green Books (UK)
* This inspiring book describes a framework for manifesting sustainability and resiliency at the community level and describes the "Transition Town" movement taking place in Great Britain and Ireland.
Find Your Power: Boost Your Inner Strengths, Break Through Blocks and Achieve Inspired Action
Chris Johnstone / Nicholas Brealey Publishing
* This is a self-help book that I would write. It is inspiring, draws on good psychology research, and is never patronizing. I have found it helpful and so will you.[/fusion_builder_column][/fusion_builder_row][/fusion_builder_container]