New Group starts October 7, 2021
The need for training up mental health providers to address the impacts of the climate crisis is well known. In the Pacific Northwest, with the wildfires, smoke, and extreme storms of recent years, climate issues have become an everyday stressor. And this new reality is true for many of us around the world.
So, I am pleased to announce my new training and consult group for mental health professionals, starting on October 7, 2021. This group will be a resource for a new generation of climate change-conscious healthcare providers looking for expert guidance and peer support for their ecotherapy or climate-focused therapy work.
I am excited to draw upon my experiences gained over the last 20 years of research, teaching, and working with the public. The group will practice exercises I have developed for clients and students, review classic studies, and see new information like a chapter on addressing climate change I recently co-authored for a clinical psychology textbook.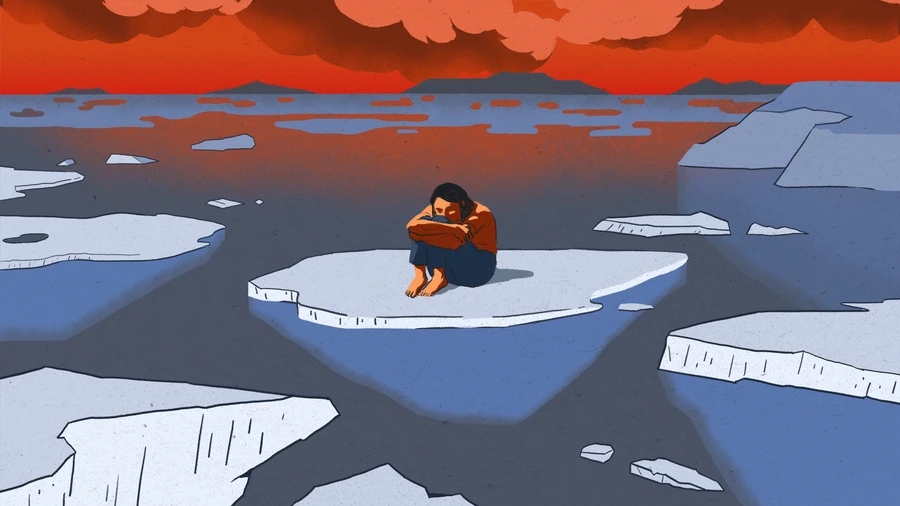 Over ten weekly meetings, the group will instruct mental health providers how to recognize and diagnose mental health problems associated with climate change and other environment issues, how to adapt their current therapy techniques, and how to support healthy coping and adapting to a climate-changed world.
The providers will have an opportunity to confidentially discuss their cases and gain support and insight. And they will clarify their own values and what kinds of environmental actions are authentic and appropriate for them as mental health professionals.
The group will operate on some general principles:
Know your ethics and "first, do no harm."
Connection with nature is a core component of physical and mental health.
A healthy connection with nature is a birthright of people from all cultures; we celebrate a diversity of environmental identities.
All so-called environmental problems are also social justice problems.
We have "Issues and issues": The global Issues we want to address, and our own personal issues that can hold us back.
Mental health professionals already have many skills to help people deal with eco-distress; they need training on how to apply them.
An eco- and climate focus is important for all counseling and therapy; it can also be a specialization.
A reflective view of science: We base our work on observation and evidence. We also recognize that a narrow scientific worldview can separate humans from the rest of nature and ignore the rights of other species.
There is no one way to cope with climate change. We practice "climate cosmopolitanism" and acknowledge many kinds of solutions (political, economic, technical, social, spiritual).
From a systems perspective, health begets health. We when we act on sustainability, it can improve our physical well-being and mood. Action on climate change is good for mental health.
A unique aspect of my approach is that I am knowledgeable of a range of research in environmental psychology and the social sciences and can translate this for mental health professionals. A key tool is Environmental Identity, our self-concept and relationship with nature, other species, and important places. Like other forms of identity, "EI" tends to be dormant until we are taught to express it. Environmental Identity provides a base on which to build ecotherapy activities and to develop the mental health professional's own identity and style.
Again, multicultural awareness is key, and we address racism and social justice issues head on.
Also, part of this work will be deeply personal. Group members will reflect on their sense of self, environmental identity, culture, values, gender, sexual orientation, privilege and experience of injustice or trauma—all the identity intersections they inhabit.
The Ecotherapy and Climate Therapy Consultation Group is open to professionals across disciplines including psychotherapists, counselors, psychologists, social workers, medical professionals, and other healthcare providers.
For more information, contact Thomas Doherty, Psy.D.